BUSINESS PLANNING SERVICES
Proudly Serving Cleveland, Akron, and Northeast Ohio
KNOW WHERE YOUR BUSINESS IS NOW, AND KNOW WHERE IT'S GOING.
The business world is competitive and unforgiving. You need to have a solid financial plan in place to survive — and hopefully — thrive. At Skyplex Management, we help you understand the day-to-day aspects of your finances, and give you the tools and help you need to get where you're going a year, five years, or even 10 years down the road. It all starts with a free 30-minute business strategy call — schedule yours today.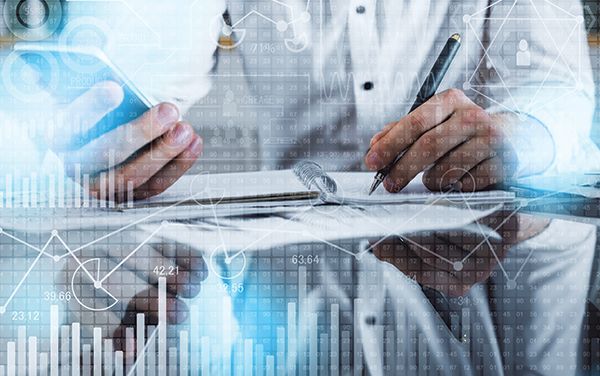 WHAT WE DO:
Assess Business Processes That Lead To Profits

Monitor Short-Term and Long-Term Progress

Aid In Big Financial Business Decisions

Help With Business Startups
Business Advisory Services
We know that you've heard the old saying, "It's a jungle out there." Like most sayings, there's a little bit of truth buried under all the hyperbole. Today's business climate is brutal, and most of the time, you won't be allowed to make many mistakes. In fact, according to Bloomberg, 80 percent of entrepreneurs will see their business ventures fail within 18 months. To make sure all your hard work and planning doesn't vanish, you need to partner with someone who consistently has your back.
At Skyplex Management, we're proud to provide our clients with numerous business finance consulting services in Cleveland and Northeastern Ohio. We can help to monitor the trajectory of your company and make recommendations in areas that can be adjusted. We're also here to provide you with expert small business bookkeeping. By measuring actual progress versus projected progress, we can help you to meet and achieve goals that you've set. Along with linking processes and profits, we can highlight areas in your business that are problematic or inefficient. This helps to keep things running smoothly, and head off trends in your revenues and costs before they transform into real issues. Plus, this transparency puts a stop to fraud and can help to reassure employees and investors.
More than ten years of experience and a reputation for solid deliberation means we're in it for the long run to help your business soar. For more information or to schedule a consultation, contact us online or by phone today.